Barrow Town Youth FC

News Report
U9 Hawks help launch ContiWarmUp for The FA
31/10/14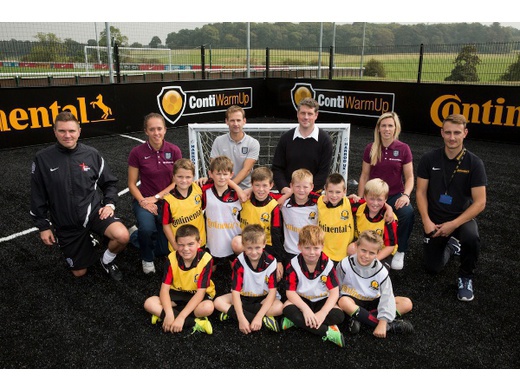 05 September, St. George?s Park: The Football Association and Continental Tyres have today unveiled the ContiWarmUp pitch at St. Georges Park. England Women?s Internationals Carly Telford and Jo Potter joined The FA?s Director of Elite Development Dan Ashworth to support the launch.
The ContiWarmUp pitch, which is a flagship facility for The FA endorsed ContiWarmUp programme, will provide a dedicated area at St. George?s Park and be regularly used by players, teams, and as part of coach education courses. Local team, Barrow Town Juniors U9s (Hawks), were on hand to demonstrate the programme led by FA qualified coaches Lee Brown and Leon Turner.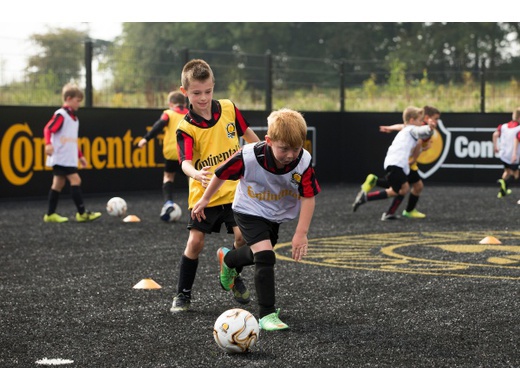 Dan Ashworth who opened the ContiWarmUp pitch today, said: ?At the heart of optimised performance at every level of football is effective preparation and warm up. I?m delighted today to be opening this tailored facility designed to deliver the ContiWarmUp programme. Endorsed by The FA this free to access web based tool is a perfect addition for both coach and player pre-match preparation. It supports The FA?s strategy to provide an age appropriate style of coaching and engage players in a programme that is specific to their needs ensuring improved performance and extending a playing career?.
The ContiWarmUp, recognised by FIFA and endorsed by The FA, is a free to use web based tool which uses proven physiological and neurological techniques to help reduce injuries and improve the performance of every player. The programme sits at the heart of Continental?s global football sponsorship strategy and the ContiWarmUp pitch has been built to provide a dedicated area for teams of all ages and abilities to take the required time to prepare for training or playing.
As a global supporter of football, Continental Tyres is passionate about performance and safety in the game. This is reflected in the ContiwarmUp pitch which offers a space for effective preparation, helping coaches and optimise player performance ahead of the game.
Peter Robb, Marketing Communications Manager at Continental Tyres added, ?As part of our growing commitment to The FA and English football, in cooperation with sports science experts from within the game, the ContiWarmUp programme is able to enhance coaches experience at all levels. We are delighted to be able to provide a bespoke pitch to support this innovative programme that delivers an easy to use coaching tool. ContiWarmUp provides safe and effective preparation benefitting coaches and players alike?.
Follow the site to get the latest news and results straight to your email